Un grand merci à Spyros pour l'envoi de cette lettre grecque ornée de trois jolis timbres. Elle a été envoyée de Chania (La Canée en français), la deuxième ville de l'île de Crète avec environ 55 000 habitants.
Thank you so much Spyros for this Greek cover franked with three nice stamps. It comes from Chania, the second largest city of Crete, the largest of the Greek islands.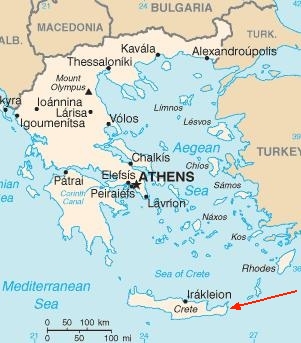 Children books.
Spyros a joint à son envoi une carte postale de Héraklion, une ville du nord de la Crète qui, avec 170000 habitants est le chef-lieu de la plus grande île de la Grèce.
Spyros has joigned a postcard depicting Heraklion, the largest city of the island of Crete (170,000 inhabitants).